Date: Thursday, May 19th, 2022
Source: Bloomberg
The economic fallout from China's Covid-19 lockdowns is widening both at home and abroad.
Industrial output in world's second-largest economy and consumer spending slid to the worst levels since the pandemic began, with analysts warning of no quick recovery.
According to a Bloomberg Economics dashboard, China's supply-chain snarls intensified significantly in April and may get worse before they get better:
Satellite data show port activity has dropped to the low levels seen during the 2020 lockdown
China's supply crunch is intensifying in some industries with extensive delivery networks, such as auto and electronics manufacturing
The impact goes beyond the damage to local production and multinationals' profits.
Hospitals from the US to Australia are wrestling with a shortage of chemicals used in X-rays, carmakers are struggling to get back to full strength, and building projects in the US are still being held up by delayed materials.
You can hear frustration from people like Jake Phipps, whose US firm supplies luxury bathroom fixtures and kitchen countertops to skyscraper projects. He's still seeing months of delays for the shipment of faucets from Shanghai.
"All the construction projects here are backed up waiting on raw materials," he said. "The supply chain has been a mess already, and this is making it worse."
The eastern Chinese region around Shanghai is a key center for tech production, and component shortages are hitting many companies. Microsoft and Texas Instruments said the lockdowns will crimp sales and make it harder to produce products like the Xbox.
Health-care facilities have seen shortages of an iodinated contrast medium known as Omnipaque that's produced at a GE Healthcare factory in Shanghai, the Greater New York Hospital Association said earlier this month.
Wider Fallout
Bang & Olufsen, the maker of luxury stereos and TV sets, recently cut its financial outlook due to the developments in China. The Danish company said the lockdowns are spilling into markets outside of China as restricted access to warehouses causes a string of logistical problems.
In Vietnam, clothing and shoe factories are struggling to meet orders as supplies of Chinese material used to make everything from sneakers to pants are drying up.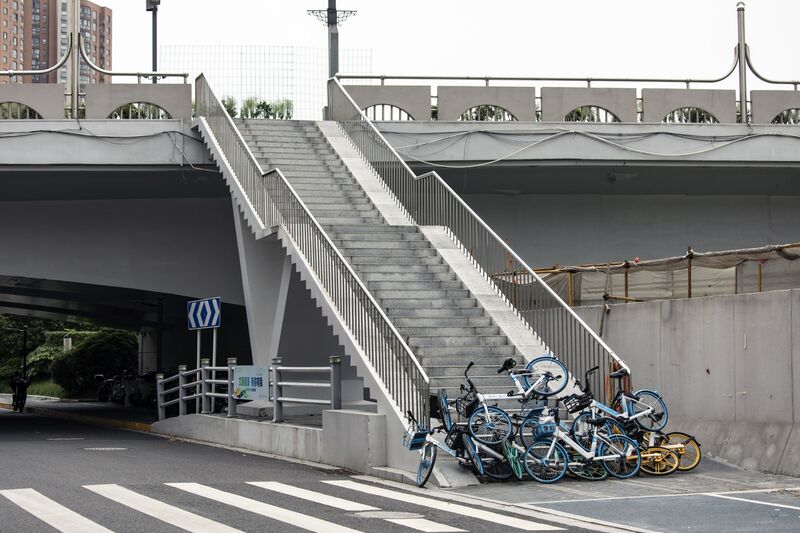 There was some room for optimism that the disruptions may stabilize. As of Monday, Shanghai was close to meeting the goal of three days of zero community transmission of Covid-19 that officials have said is required to start easing the harshest elements of the city's punishing six-week lockdown.
Carmakers from Volkswagen to Toyota have started to resume production at factories in Shanghai and the industrial province of Jilin, though logistics issues continue. Tesla reportedly loaded more than 4,000 cars for shipment from Shanghai on Sunday after restarting work at its plant.